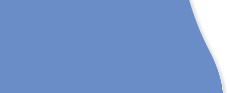 Since 1984, Toei Trading Co., Ltd. (TOEI) is your partner in Japan, for all your used CNC & Conventional Machine Tools. We offer bidding on your behalf for machines releasing from Plants/ Projects, Dis-mantling, Local Transportation, Necessary Documentations, Containerization and Sea freighting to your designated Ports, all over the world. Offering now
Model
Main Spec
Make
Status

5-Axis HMC, MITSUI SEIKI HS6A-5X

F-31iA, TABLE 1000*1000, X:Y:Z=1300*1200*1200,B=0.001, A=20-110, ATC-60, 20,000 RPM

2010

Available

4-Axis HMC

MITSUI SEIKI HU-63A

F-31iMA5, TABLE 630*630, X:Y:Z=900*800*800,B=0.001, NC Rotary Table, ATC-60, 6,000 RPM, BT 50

2006

Available

NC VMC OKUMA SV250/2SP-V40

Total 10 machines, Parallel 2 Axis 2SP-35HG

2010

Available

SNK RB-350F

Bet Column= 2850, X=7250, Y=4500, Z=600, Table=5000x2500, Weight on Table=15000 Kgs

2005

Available

SNK RB-2N

Double column, Table=1500×1800×2P, Control=F-0M, retrofitted in 1990

1983

Available

Kuraki CMN-5RA

Multi-machine , Table =630×800×6P, Control=F-11M

1987

Available

SNK RB-4N

-

-

Available

SNK HF-3

Control=F-15M(1993 Retrofitted), X-7330 Y-3100 Z-750 W-1400 ,ATC30 AAC,1500RPM

1982

Available

Homma 8M VTL

FANCU 31iB CNC controller.

2018

Available

Marufuku DP150K-3M

Surface Grinder

1990

Available

For Confidential Offers , please contact via Email.
Other Offers

1. Integrex 30Y

2. Moriseiki SL-15 1992

3. Hitachiseiki 5LN II 1974

4. Moriseiki ZL-15S 1991 2 Slindle 2 Turret

5. Mazak QT-40 1999 Mazatrol 640 T6

6. Moriseiki SL_250BMC 1997

7. Ikegai ANC-56 1990 F-0T No Tailstock

8. Takisawa TAC-510x1000 F-20TB

9. Nakamura TMC-2M 1991 F-0Mate

10. Ikegai Vert MacHine Center TV-4 1989
Contact us through Tel, Fax, or E-Mail.
Tel: +81 (3) 5992-7281
Fax: +81 (3) 5992-7280
E-Mail: machinery@toeijapan.com E-Mail: toeijapan1984@gmail.com